Trans Pacific National Bank has changed its name to BEACON BUSINESS BANK
November 1, 2017
Dear Customers,
We are very pleased to announce we have changed our name to Beacon Business Bank (www.beaconbusinessbank.com). We believe our new name more accurately reflects who we are as an institution.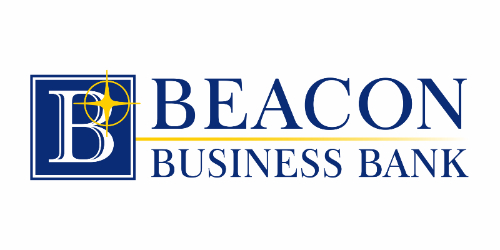 Our new name — Beacon Business Bank — signifies we are a business bank that is a source of inspiration and illustrates our desire to help guide our customers to success. As a community bank that has served the Bay Area since 1984, we have a deep commitment to the continuing development of the customers we serve. We are still "THE BUSINESS BANK WITH A PERSONAL TOUCH."
We are changing in name only. There is no change in ownership, in management, or in the bank's staff that answer the phones and service your accounts. The name change will not affect your accounts, your checks, loan documents, deposit slips, the bank's routing number, your direct deposits, auto payments, bill pay or anything having to do with the bank. You can continue to use your existing checks until they are used up; when you order new checks,they will have the new name and logo on them. The name change will take place during the next couple of months, as we update our signs, website, mobile apps,and statements.
Beacon Business Bank provides a full range of business and consumer services. We are an SBA Preferred Lender, offering loans up to $5 million for SBA 7A and up to $9 million for SBA 504 loans. We work with small to mid-size businesses,nonprofit organizations, assisted-living companies, professionals,manufacturers, service businesses and real estate investors; we provide a full range of business and real estate loans. We have three locations: San Francisco, Alameda and San Mateo. We now provide no-fee access to any ATM you choose throughout the United States.
If you have any questions, please don't hesitate to call your account officer or one of our branch locations. We truly appreciate and value your business and look forward to long-lasting relationships with each of you, as we live up to our new name.
Sincerely,
Denis. J. Daly
Chairman