Dante Tosetti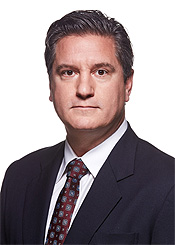 Executive Management
Executive Vice President/Chief Credit Officer
Direct: (415) 543-1052
Dante Tosetti, who has more than two decades of experience in the financial services and banking industries, is responsible for the general direction and supervision of the lending department, including commercial, Small Business Administration (SBA), real estate, construction and consumer lending for its business clientele. He reports to John Delaney, CEO and president of the Bank.
Prior to joining Beacon, he was the auditor and regulatory liaison at Liberty Bank in South San Francisco.  Among his previous assignments, Tosetti was a commissioned bank examiner for the Federal Reserve Bank of San Francisco and a vice president/commercial lender at Borel Private Bank & Trust Company in San Mateo.
"I am excited by the opportunity to work at a bank whose motto is 'the business bank with the personal touch,'" he said.  "I think that it is very important for small and medium-sized businesses in the Bay Area to have access to a financial institution where the decision-making process is  local and where there is a commitment to providing a quick turnaround on financing and loan applications. It is what we promise and what we deliver."
Tosetti, who holds a BA from the University of San Diego and is also a graduate of the University of Washington-Pacific Coast Banking School, will work from Beacon's San Francisco headquarters.