News & Events
Beacon Business Bank Changes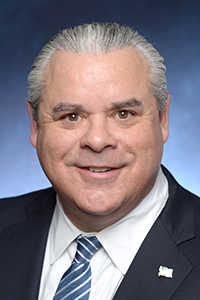 December 1, 2021
Tony Clifford
Beacon Business Bank Names Anthony (Tony) Clifford as New Chief Executive Officer

San Francisco, California–Beacon Business Bank today announced that Anthony (Tony) Clifford has been appointed President/Chief Executive Officer. He will assume the day-to-day leadership of the bank immediately.
"On behalf of the Board of Directors, I am pleased to announce the appointment of Tony Clifford as the new CEO of Beacon Business Bank. Tony is a seasoned leader with significant experience working in community banking on the Peninsula and throughout the Bay Area. He understands the needs of small to medium-sized businesses and the unique role a community bank plays in addressing those needs," said Denis Daly, Chairman of the Board.
Tony is a veteran banker with over 35 years of experience with First National Bank of Northern California (FNBNC) where he was Executive Vice President/Chief Operating Officer. In 2018 Tri Counties Bank acquired FNBNC and Tony stayed on as a Regional President during the transition.
Dedicated to community service, Tony currently sits on the South Francisco Conference Center Authority Board, the South San Francisco Chamber of Commerce where he serves as Board Vice President and chairs the Scholarships for Higher Education Committee. In addition, he is on the San Bruno Community Foundation Investment Committee and the South San Francisco Library Foundation Board.
He has also been a member of Skyline College President's Advisory Board and has served on the San Mateo County Event Center Board.
"Tony is an outstanding banker who has spent many years in our community and will do a great job leading Beacon Business Bank," stated Board Member John Conover.
Tony is a graduate of Saint Mary's College and holds a BA degree in Business Administration and Management. In addition, he earned an Executive Leadership Certificate from the Pacific Coast Banking School at the University of Washington.
Tony and his family reside in San Bruno, CA.
About Beacon Business Bank
Beacon Business Bank, established in 1984 with full-services branches in the San Francisco Financial District, San Mateo, and Alameda, provides a broad range of business and personal services to customers throughout Northern California. For more information about Beacon Business Bank, visit our website at www.beaconbusinessbank.com. Beacon Business Bank is a member of the Federal Deposit Insurance Corporation (FDIC).
Contact Information
Nancy Bush
nancybush@beaconbusinessbank.com
---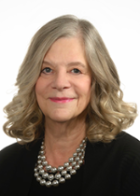 San Francisco -  
Business Times March 4, 2020
Nancy Bush
Senior Vice President/Business Development & Relationship Management at Beacon Business Bank
Beacon Business Bank, with branches in San Francisco, Alameda and San Mateo, named Nancy Bush Senior Vice President Business Development & Relationship Management. Reporting to CEO/president John Delaney, Bush, based in San Mateo, has nearly two decades of Peninsula community banking experience, primarily in commercial banking, business development and portfolio relationship management. "Nancy's blend of experience and interest in clients mirrors the banks' goals and values," said Delaney.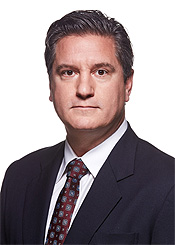 San Francisco -  
Business Times January 27, 2020
Dante Tosetti
Executive Vice President/Chief Credit Officer at Beacon Business Bank
Beacon Business Bank has hired Dante Tosetti, a veteran senior level banking executive, as EVP/Chief Credit Officer, working from its SF headquarters. A former Federal Reserve Board commissioner, Tosetti will be responsible for the lending department, including commercial, SBA, real estate, construction and consumer financing. "We can achieve quick turnarounds on loan decisions," he said, "because they are made on a local level." Beacon also has branches in San Mateo and Alameda.