News & Events


San Mateo County 6th Annual Pride Festival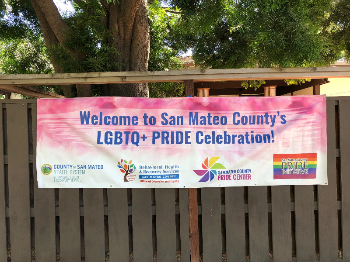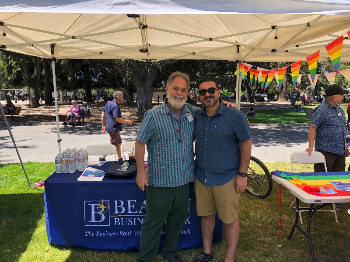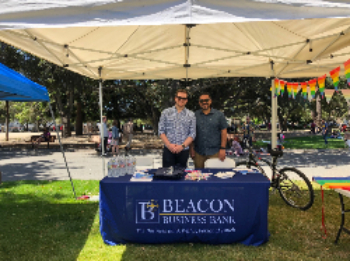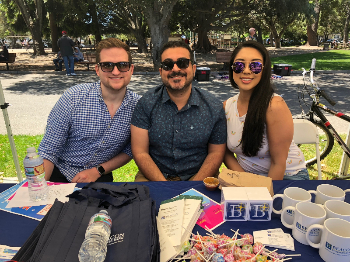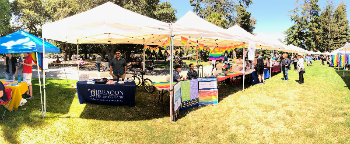 ---
Beacon Business Bank Names
Three for Peninsula Team
Based in New San Mateo Branch
Veteran Bankers have Strong Local Ties,
Deep Knowledge of Peninsula Small/Medium-Sized Companies
San Francisco/San Mateo—April 4, 2018-- Robert F. (Bob) Lussier, CEO/President of Beacon Business Bank (www.beaconbusinessbank.com),today announced the appointment of three long time Peninsula banking executives who will be located in the new San Mateo branch located in the Borel Office Building, 1700 S El Camino Real, Suite 108, just off Highway 92.
They are:
Craig Judy, a

Belmont resident who graduated from California State University-Long Beach with a degree in finance and real estate, will be Vice President/Relationship Manager.

He joins Beacon from United Business Bank where he was a Vice President, managing a $61MM commercial loan portfolio consisting of owner user and investment commercial real estate loans as well as revolving lines of credit and term financing.



Dan O'Brien, who resides in Foster City, will be SVP/Peninsula Market Manager. He has extensive senior level expertise in Northern California as a commercial banker in the Bay Area, having worked for over three decades with middle market businesses, professional firms and private banking clients.

He will be providing Beacon customers support for their cash flow and operational banking needs,equipment acquisition and commercial real estate financing.



Amir Zahedani, who graduated from Hillsdale High School and attended San Jose State, has extensive senior level banking expertise on the Peninsula. He is also an active member of the San Mateo Chamber of Commerce. He will manage the new branch as well as work with local companies to obtain the financial and banking products that will help them grow their businesses.



"Our team in San Mateo has strong local community ties and extensive knowledge of the market,"Lussier said. "As a business-oriented bank, we recognize the importance of knowing our local market in order to work with our customers to help them thrive."
During his career, Craig has worked closely with manufacturers, wholesalers, contractors and service businesses,including medical and financial professionals. He also has significant experience with manufacturers, real estate investors, high net worth individuals and non-profit organizations.
"Throughout my career, I have provided guidance to middle market companies seeking financing products to help them grow," he said. "Coupled with my experience throughout the Bay Area, I am looking forward to working closely with customers who often find large banks too impersonal and rigid. The opportunity to work with Beacon, which emphasizes personal interaction and flexibility with customers, is very important to me."
O'Brien was most recently Vice President/Senior Commercial Banking Officer for Bank of Marin, based in San Francisco. Prior to that, he was Vice President/Senior Relationship Manager for South Bay commercial lending at California Bank & Trust in San Mateo since 2003.
"I have lived in Foster City since 1974," said O'Brien, who has a BS in Administration/Finance from California State University-Fresno. "I know the area and I know the business environment. What attracted me to Beacon was that it is committed to living up to its tagline: 'The Business Bank with a Personal Touch.' My entire banking career I have placed a high value on working directly with business people to help develop their companies and solve their financial needs."
Zahedani comes to Beacon from Wells Fargo Bank, where he was most recently an Assistant Vice President/Branch Manager in the San Bruno office. Earlier in his career at Wells, he was a branch manager in Menlo Park/Palo Alto. "Having grown up and gone to school in San Mateo and Foster City," he said, "I am proud to work for a bank whose core philosophy is to deliver services with a personal touch. This is my home and I want to work to help its local business community prosper."
Beacon also has offices in theFinancial District of San Francisco and Alameda.
About Beacon Business Bank,N.A.
Beacon Business Bank, a privately-held company founded in 1984, has three offices in the San Francisco Bay Area: Alameda, San Mateo and the Financial District in San Francisco. It provides a full complement of commercial and consumer financial services, with an emphasis on small business loans, SBA,7(a) and 504, C&I, commercial real estate loans as well as cash management. Additional information can be obtained at www.beaconbusinessbank.com or by calling them directly at the branch at 650-697-8855. 
---
Nov 9, 2017, 1:03pm PST
Mark Calvey Senior Reporter San Francisco Business Times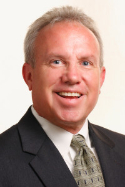 BOB LUSSIER
San Francisco-based Beacon Business Bank, formerly known as Trans Pacific National Bank, saw earnings jump 60 percent from a year ago due in large part to hiring an SBA lending team. The bank is led by CEO Bob Lussier.

San Francisco-based Trans Pacific National Bank is changing its name to Beacon Business Bank to better reflect the bank's operations and client base, the company said this week.
When the $140 million bank was founded in 1984, it offered trade finance to clients doing business here and in Asia. Today, the bank serves small and mid-sized businesses along the West Coast, with the Bay Area as its key focus.
"We believe our new name more accurately reflects who we are as an institution," President and CEO Bob Lussier said in a letter going out to clients this month. "There is no change in ownership,in management or in the bank's staff that answer the phones and service your accounts." 
"There was some confusion about the Trans Pacific name for prospective customers because our name implied that we were an international bank," said Lussier, who has wanted to change the name since he came to the bank as CEO in 2015 from Chicago.
Beacon's strength is in delivering personal service, clients' access to top brass and the ability to lend to real estate investors and business owners who may not "check all the boxes" at a big bank, Lussier told the San Francisco Business Times. 
"We're a conservative lender,"Lussier quickly adds. In addition to the name change, Lussier said Beacon is providing no-fee access to ATMs across the country. 
Beacon is enjoying strong growth,with earnings up 60 percent from a year ago. That growth is fueled in large part by a Los Angeles-based SBA lending team led by senior vice president Jeong Choi.Beacon makes loans up to $5 million under the SBA 7(a) program and up to $9 million for SBA 504 loans, often used by business owners purchasing the real estate in which their businesses operate. Beacon operates two loan production offices, one in Los Angeles and the other in Seattle. 
In the past, Beacon has financed the new headquarters of San Francisco nonprofit ITVS, producer of "Independent Lens"on PBS; helped Eventfully Yours finance an acquisition; and even financed restaurant upgrades for a Bay Area McDonald's(NYSE: MCD) franchisee.
The bank also is moving its Millbrae branch to San Mateo. The new office at 1700 S. El Camino Real, Suite 108, will open Dec. 4. The bank's office in the Borel Office Building is taking space once occupied by the San Mateo Chamber of Commerce, which is moving to a new location in the building. 
"The relocation to San Mateo will be more convenient to the Mid-Peninsula as well as the East Bay, which are both strong areas for small to medium-sized businesses," Lussier said.
The new San Mateo office also better leverages Beacon board member John Conover's ties to the Peninsula, where he once headed Borel Private Bank & Trust Co.,now part of Boston Private (NASDAQ: BPFHP). Prior to Borel, Conover led Bank of America's (NYSE: BAC) retail operations in Northern California.
Beacon also operates an office inAlameda in addition to the headquarters office in San Francisco's FinancialDistrict.
Beacon will continue to offer individuals savings and checking accounts, certificates of deposit and Individual Retirement Accounts.
Beacon's majority shareholder is Dorothy Daly,whose late husband Denis Daly Sr. bought the bank in 1996. She and her husband became involved in community banking more than 40 years ago with the purchase of a small bank in Oak Park, Ill. Her husband came from a family of Irish bankers and emigrated to the United States in the late 1950s. Today, their son Denis Daly Jr. is chairman of Beacon.
---
Mar 6, 2017, 1:27pm PST
Mark Calvey Senior Reporter San Francisco Business Times
Trans Pacific National Bank, led by President and CEO Bob Lussier
BOB LUSSIER
President and CEO Bob Lussier said that McDonald's franchisees are strong borrowers,who often have their choice of financing from the nation's biggest banks.
In some cases, they're turning to Trans Pacific for a more personal banking relationship, Lussier said, adding that word is spreading rapidly among McDonald's Northern California franchisees since the bank made its first McDonald's loan. Lussier spent one day last week in Vacaville to meet with another McDonald's owner for what would be its third recent deal with franchisees of the burger giant.
McDonald's (NYSE: MCD) is revamping its restaurants to include technology that allows customers to customize hamburgers. As the new locations roll out, the custom burgers, comfy seats, and outlets to recharge batteries are prompting some to ask, " This is McDonald's ?"
Trans Pacific recently expanded into Southern California, with the hiring of Hector Hernandez , who was most recently executive vice president of small business lending at Capital Bank in Orange County. He has more than three decades of banking experience, including several years as an SBA lender.
The bank also added Bay Area banking veteran John Conover to its board.
"John brings a wealth of knowledge and industry contacts to the board," Lussier said. "His expertise and relationships in the Bay Area will be particularly helpful when we open our new branch in San Mateo.
"Being able to bring someone with his background to the board will be invaluable as we develop our business in San Mateo and Santa Clara counties," Lussier said.
Conover, former Bank of America (NYSE:BAC) retail banking executive in Northern California, spent years leading San Mateo-based Borel Private Bank & Trust Co., which was acquired by Boston Private Bank & Trust (NASDAQ: BPFH) in 2001. He also served on the board of Novato-based Circle Bank before it was acquired by Umpqua Bank (NASDAQ: UMPQ)in 2012 and was an executive at San Francisco-based Les Concierges, which was acquired last year.
Conover said he likes having aboard role over a full-time job in banking because he's busy these days shuttling his 10 grandchildren to soccer games and elsewhere.
Privately held Trans Pacific,founded in 1984, operates branches in San Francisco, Alameda and Millbrae.
---
Customer Appreciation Day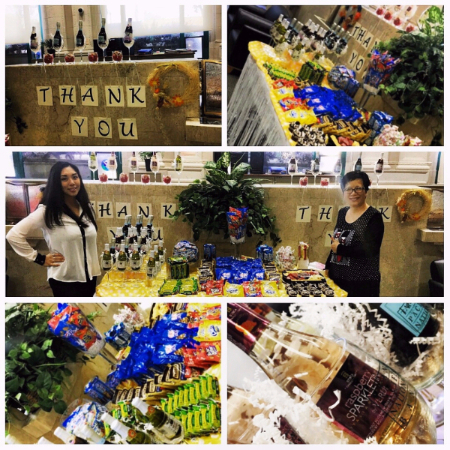 Trans Pacific National Bank recently held a Customer Appreciation Day at the Alameda branch located since 1988 in a historic bank building at 1442 Webster Street.

The all-day event featured prizes, gifts, games and refreshments. Customers received wine glasses, mini wine bottles and chocolates.
"Our customers were very surprised and appreciated ourpersonal touch," said Erick Kostuchek, executive vice president. "Their facialexpression made the whole event worth it. As a community bank, we relish theinteraction that we have with our customers who are also our neighbors."
The Alameda team greeted the Bank's guests. Kostuchek said, "We wanted to show our gratitude as well as strengthen the trust, bond and relationship we have with our customers. As their neighbor and as their community bank, it is important to us to let them know that we value their business."
---
Trans Pacific National Bank Awarded Five-Star Rating by Bauer Financial
SF-Based Community Bank Cited
For Financial Strength, Superior Performance by
Nationally Prominent Independent Firm
San Francisco—September 8, 2016—Trans Pacific National Bank ( www.tpnb.com ) today announced that it had been awarded five stars by the Bauer Financial Inc., a nationally-prominent independent financial services ratings organization.

"It is gratifying to have achieved a Bauer five-star rating," said Bob Lussier, Trans Pacific National Bank CEO. "Within the financial services industry, reaching the pinnacle with Bauer is a high achievement and reflects our rigorous approach to providing both the services that our clients require and the professional quality of our business practices."

TPNB first achieved a five-star rating in the second half of 2015 and has maintained that level of distinction for three consecutive quarters. The rating increases coincide with Lussier's appointment as CEO. He joined the Bank in early 2015 when it was a three-star financial institution. Historically, TPNB was two-star rated in 2010.

"We are strong believers that there is a prominent place for small community banks even in markets as large as the Bay Area," he said. "We are very much in tune with the needs of our customers and how to deliver sound, personalized services to them."

TPNB, which is privately-held, has branches in San Francisco, Alameda and Millbrae. It is a full-service provider of consumer and business products and has been recognized for its innovative approach to the banking. Among its more prominent transactions has been the final funding tranche of the crowd funded Cadillac Bar and Grill, which is located in the Twitter headquarters building in the mid-Market area of San Francisco. The Bank also recently provided the construction and relocation funding for Independent Television Service, a nationally-known, Emmy-award winning documentary film producer.


About Trans Pacific National Bank
Trans Pacific National Bank, a privately-held company founded in 1984, has three offices in the San Francisco Bay Area: Alameda, Millbrae and the Financial District in San Francisco. It provides a full complement of commercial and consumer financial services, with an emphasis on small business loans, SBA,7(a) and 504, C&I, commercial real estate loans as well as cash management. Additional information can be obtained at www.tpnb.com or by calling (415) 543-3377.
Often called of "the nation's bank rating service," Bauer Financial has been the source for unbiased, independent bank and credit union star-ratings since its inception in 1983. Using federal government data, the firm conducts an annual review with thorough analysis and compares results with historical data for consistency. Star ratings are assigned based on a scale of zero to five stars with five stars being the strongest.
---
Community bankers find unlikely ally: Wells Fargo's CEO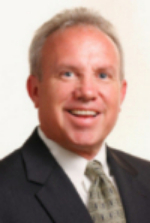 BOB LUSSIER
San Francisco-based Trans Pacific National Bank President and CEO Bob Lussier said he was pleased to make a loan to help a long-standing non-profit client remain in San Francisco, where soaring rents are pushing many out of the city.
Rising rents are taking a toll on San Francisco's small businesses and nonprofits trying to remain in the city.
Conversations with small business owners and non-profit leaders at Bay Area business luncheons or over coffee these days often include talk of how they've moved to Oakland and elsewhere as San Francisco rents doubled — or worse.
Against that backdrop, a loan from one of San Francisco's smallest banks underscores the important role community banks still play in supporting small businesses and nonprofits. The financing also echoes the importance of small banks to America's success, which Wells Fargo (NYSE:WFC) Chairman and CEO John Stumpf discussed in a recent speech to the Bay Area's business community.
This week, San Francisco-based Trans Pacific National Bank, with just $125 million in assets, said it was able to help one non-profit stay in San Francisco.
The community bank made a $1.2 million loan to San Francisco-based Independent Television Services Inc.("ITVS"), which many public-television viewers know for its weekly series, "Independent Lens."
Trans Pacific's loan financed tenant improvements and related costs for ITVS to move into its new offices and studios leased at 1435 Folsom St.
The circumstances surrounding the nonprofit's move have a familiar ring: Its rent was more than doubling after investors purchased their former building and courted tech tenants.
"Frankly, nonprofit organizations are being priced out of the market," said Judy Tam, chief financial officer at ITVS. "For many,funding sources are often limited. Capital campaigns take a long time, and the need for a new ITVS home was rapidly approaching."
Trans Pacific President and CEO Bob Lussier said the non-profit's long-standing deposit relationship with the bank provided the lender with the confidence it needed to extend a 10-year fixed rate, unsecured loan to finance the build out of ITVS' new space.
He credits the small bank's ability and agility to make the loan to having decision-makers at the table rather than a loan officer who has to send the loan application up the ranks. (In a pioneering move last year, Trans Pacific provided financing, along with investors through crowd-funding, so that the Cadillac Bar & Grill could open in the Twitter building.)
Tam at ITVS was pleased to find a banker willing to finance the build out of the nonprofit's new location.
"I have always been a proponent of working with a local bank which was interested in the community," Tam said. "While I knew that there were larger banks to talk with, I didn't want to be shuffled off to a branch manager who ultimately couldn't make decisions.
"At the same time, I understood that our need might be greater than the normal loan limits of a community bank," Tam said.
The transaction underscores the important role that small banks still play in financing local businesses and nonprofits, even as many are merged out of existence. Long-running banking consolidation is expected to continue amid the rising costs of regulatory compliance and tight profit margins on loans in today's low-rate environment.
But Lussier and his small-bank counterparts got some vocal support from the head of one of nation's biggest banks.
Wells Fargo's CEO, speaking at a Bay Area Council event in May, said he'd prefer to see an easing of the regulatory burden on small banks so these institutions could pour more money into technology,cyber security and small business financing, noting the importance of the community bank in the small Minnesota town in which he was raised.
"If that bank left, the town would dry up and blow away," Stumpf said. "The secret about the success of America is we need financial services participants of all sizes and types."
The increased regulation following the 2008 financial crisis may have had some unintended consequences affecting banks of all sizes, including Wells Fargo.
"Some of this regulation, not all but some,makes it difficult for us to lend money or serve customers who are on the margin, unbanked or 'emerging.' That's not helpful," Stumpf told his audience.
"No one that I know, who has been successful,banks with the corner liquor store or a mattress," Stumpf said.

Mark Calvey
Senior Reporter
San Francisco Business Times
---