Robert F. Lussier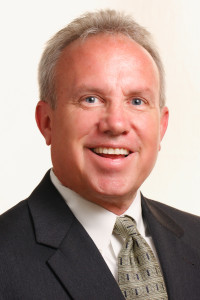 Senior Management
CEO/President/Director
Direct: (415) 543-3547
Bob Lussier, who joined Trans Pacific in March 2015, is CEO/President, Director and sits on the Director's Loan Committee, ALCO, Compliance, and IT Committees. He came to the Bank from the $ 2 billion Parkway Bancorp in Chicago where he was also President. Lussier has more than 25 years of senior level financial services experience. Previously, he had also been the president of two start-up banks and led Parkway's integration of an acquired Arizona bank, increasing the branch network to eight from a single location.
He has also served in senior positions at American National Bank and the Federal Maritime Commission.

A graduate of the University of Virginia with a degree in Economics, he also holds an MBA (Business and Finance) from DePaul University. He served on the boards of the Builders Association of Greater Chicago and the Northwest Association of Realtors as well as several Chambers of Commerce.

"Trans Pacific National Bank is a local small business oriented community bank, a SBA Preferred Lender, headquartered in the Financial District with three locations in the Bay area. Our philosophy is to provide financing to fit the banking needs of small businesses including: Business Acquisition, Commercial Real Estate, Debt Refinance, Machinery, Equipment, and Working Capital. We are a bank where you will receive exceptional service, get to know the decision makers and can call me anytime."