Tony Clifford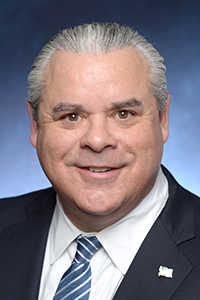 Executive Management
Chief Executive Officer/President
Direct: (415) 543-3547
Tony is a veteran banker with over 35 years of experience with First National Bank of Northern California (FNBNC) where he was Executive Vice President/Chief Operating Officer. In 2018 Tri Counties Bank acquired FNBNC and Tony stayed on as a Regional President during the transition.
Dedicated to community service, Tony currently sits on the South Francisco Conference Center Authority Board, the South San Francisco Chamber of Commerce where he serves as Board Vice President and chairs the Scholarships for Higher Education Committee. In addition, he is on the San Bruno Community Foundation Investment Committee and the South San Francisco Library Foundation Board.
He has also been a member of Skyline College President's Advisory Board and has served on the San Mateo County Event Center Board.
"Tony is an outstanding banker who has spent many years in our community and will do a great job leading Beacon Business Bank," stated Board Member John Conover.
Tony is a graduate of Saint Mary's College and holds a BA degree in Business Administration and Management. In addition, he earned an Executive Leadership Certificate from the Pacific Coast Banking School at the University of Washington.
Tony and his family reside in San Bruno, CA.