Alameda Branch Events
2019 Alameda 4th of July Parade
Beacon Business Bank was a sponsor and participant in the city's annual Fourth of Parade which attracted thousands of spectators and hundreds of participants. Beacon's Alameda branch manager, Maria Gallo and her staff hosted and provided water bottles from a table along the parade route which passed by the branch.
(Left) Alameda's Mayor Marilyn Ezzy Ashcraft sled the Island city's 4th of July celebration.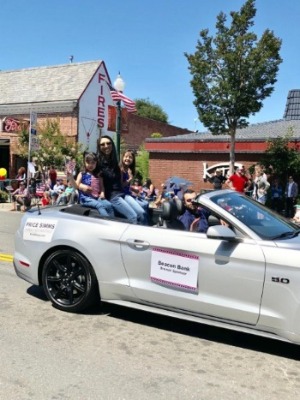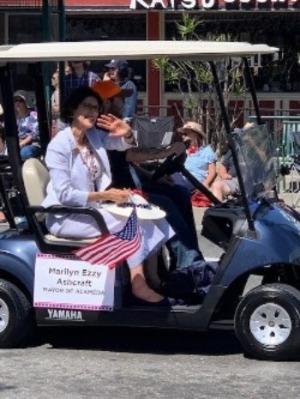 The bank's Alameda branch, located at 1442 Webster Street, was along the main parade route.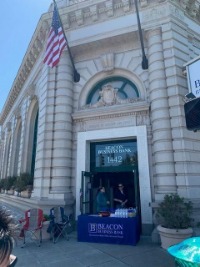 (Right) Beacon staff member Michelle Bautista and her daughters, Milinda and Julianna, represented the Bank in the parade.
Alameda branch manager Maria Gallo greeted spectators and participants during the parade.
---
Beacon Business Bank Speakers Series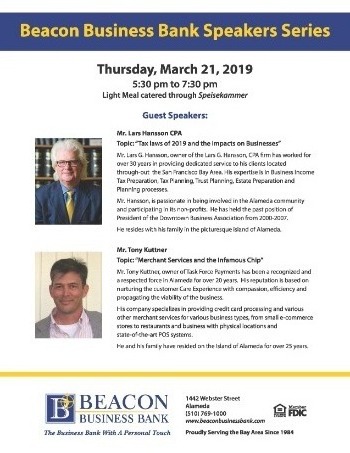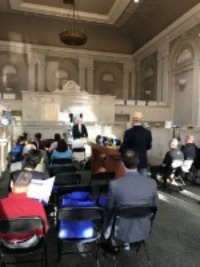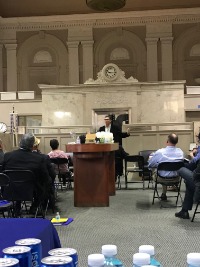 Beacon Business Bank, a long-time member of the Alameda Chamber of Commerce, periodically hosts events for local businesses.  On this occasion, the speakers included a local CPA, Lars Hansson, and Tony Kuttner, who spoke about payments for small businesses.
---
2018 Customer Appreciation Event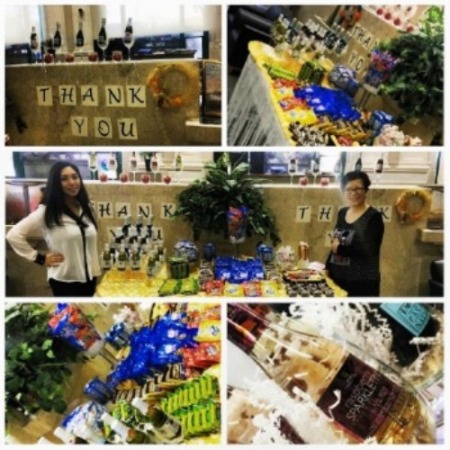 Under the direction of Alameda vice president/branch manager Maria Gallo, the branch hosted a customer appreciation event.  Pictured are Michelle Bautista, Customer Service Representative (left) and Shirley Wong, Operations Utility (right).