John Conover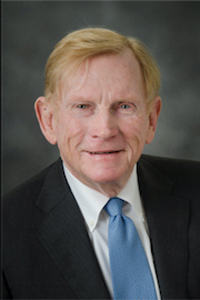 Director
John Conover has had a distinguished career in banking is the former CEO of San Mateo-based Borel Bank and Trust (now Boston Private Bank) where he spent seven years until retiring in 2010. He later joined the Board of Circle Bank, holding that position until 2013 when Circle was acquired by Umpqua Bank. Conover also held increasingly senior positions during a 30-year career at the Bank of America where he ran retail banking in Northern California.


"Having spent my business career in the financial services and banking industries in the Bay Area, I have a deep appreciation for the role of community banks in the lives of our retail customers and the success of our business clients. The involvement with customers that the Bank encourages among its board members is particularly appealing to me."


Conover serves as chair of the El Camino Hospital Foundation and also on the investment committee of the hospital. He is a member of the Foundation Board of the Methodist Church for California and Nevada. He previously has served on the Housing Trusts for Santa Clara and San Mateo counties, the Community School of Music and Art and Junior Achievement of the Bay Area.