Our History



Providing Business & Personal Banking Since 1984
Beacon Business Bank ("BBB"), with branches in San Francisco's Financial District and San Mateo, provides a broad range of business and personal services to customers throughout Northern California. A woman-owned, privately-held Bank, it was founded in 1984 as a San Francisco-based financial institution under the name of Trans Pacific National Bank. In 2018 the bank changed its name to reflect more accurately who we are—a business bank that combines a "can do" attitude with an experienced, knowledgeable and customer-focused management team and staff.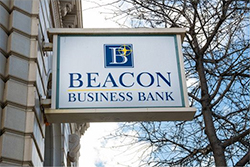 Beacon is an SBA Lender with the philosophy of providing financing to fit the banking needs of small businesses including: business acquisition, commercial real estate, construction financing, debt refinance, machinery and equipment, working capital lines of credit; as well as online banking, cash management and merchant processing.
For personal banking needs, the Bank's services include checking and savings accounts, home equity lines of credit, internet banking and bill pay, wire transfer, safe deposit boxes, ATM nationwide access and debit cards.
With direct access to senior bankers, customers find that working with Beacon harkens back to the day when community banks were friendly places where people knew your name and you knew them. By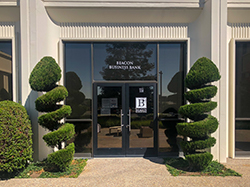 tailoring its services to fit customer needs and encouraging its team to find creative solutions which other banks often overlook, the Bank instills the attitude of "we can do it for you."
The San Francisco office is conveniently located at 425 California Street. In 2017 we opened our San Mateo branch at 1700 El Camino Real to serve customers throughout the Peninsula.
Beacon's owners trace their community banking heritage to Ireland in the early 20th century, continuing through the ownership of a community bank in the Chicago, IL area. They acquired Trans Pacific National Bank in 1997 from the original founders. With a diverse mixture of cultures and backgrounds, Beacon Business is truly a community bank.