Steve Leonard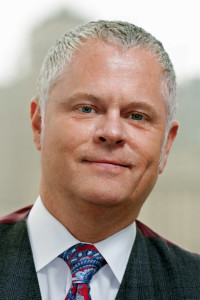 Director
Steven Leonard, a 30-year veteran Northern Californian real estate executive, is currently a Managing Director at Cushman & Wakefield and has completed more than over $150 billion in commercial real estate leasing and sales transactions in the Bay Area during his career. He is recognized as a leading authority in several real estate segments, including office buildings, industrial buildings, office development land (tenant) representation and industrial development land.
Among the most prominent property transactions that he has directed have been the BioMarin Pharmaceutical campus in Novato, and Athleta division of GAP consolidation in Petaluma, and the BioMarin Pharmaceutical acquisition of the San Rafael corporate center. During his career, he has completed more than 700 office lease transactions, representing over 4.2 million SF of office space.
"Because I am involved multiple commercial real estate transactions at any given time," he says, "I bring a very hands-on, deeply-involved perspective to the Board. Combined with our business development and loan officer day-to-day interaction, my independent view provides our customers with a level of experience and expertise that is uncommon at a community bank.
"When you look at our Board you will see a broad base of knowledge in all aspects of commercial real estate which provides a high-level value add to our customers at every step of the process."
Leonard holds a BA and MBA in real estate land use affairs/urban geography from California State University Sacramento. He sat on the board of directors and served as board secretary of Circle Bank until its acquisition by Umpqua Bank in 2012 and is a past president of the non-profit group The North Bay Children's Center. At Beacon Business Bank, he is a member of the board's loan committee.