James Westfall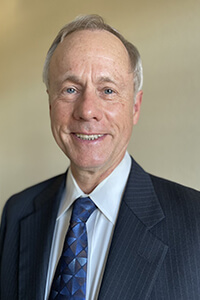 Director
James Westfall has over 40 years of financial services industry experience, including 11 years serving in the chief financial officer position, four of which were at Greater Bay Bancorp prior to its 2007 acquisition by Wells Fargo Bank. Previously he was an Assistant Treasurer at Bank of America for 15 years with capital, interest rate, and liquidity management responsibilities. He is a past president of the National Asset Liability Management Association and prior member of the Bank Administration Institute's Treasury Commission. 
Prior to its 2019 acquisition by Heritage Commerce Corp., he served as a member of Presidio Bank's board of directors, chairing its ALCO Committee and serving on its Audit and Executive Committees. He joined the Beacon Bank board in 2021, chairing its ALCO Committee and serving on the bank's Compensation and Executive Committees. 
Mr. Westfall has a BA in Economics from Duke University and an MBA from the University of Chicago with concentrations in finance and accounting.