Our Team
Beacon Business Bankers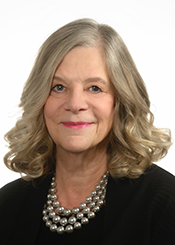 Nancy Bush
Senior Vice President, Business Development & Relationship Manager
NMLS #1174440
Direct:  (650) 689-2307 
Mobile: (650) 400-1954 
Nancy is a resident of San Mateo with over 20 years of commercial banking, business development and portfolio relationship management experience. In her new position, Bush will report to Beacon's CEO/president John Delaney, and will focus on expanding the Bank's personalized, relationship-based financial services.

"Nancy brings to Beacon the perfect blend of experience and genuine interest in clients that mirrors our goals and values," said Delaney. "She is a tremendous addition to our team, and we look forward to further developing our local footprint with her help."
 
Nancy said, "I am excited about returning to my roots in community banking. I take pride in developing long-term relationships, being available to my clients and working with them to tailor solutions that meet their particular financial needs."

She comes to Beacon from Heritage Bank of Commerce, where she was senior vice president/deposit relationship manager. Nancy began her banking career at United American Bank, where she coordinated the successful IPO for the de novo bank that was acquired by Heritage Bank of Commerce in 2018. 

Nancy grew up in Madison Wisconsin where she attended the University of Wisconsin. She holds a degree in graphic design and has extensive marketing and website design experience.

She is actively involved in the community serving on non-profit boards, including HIP Housing (Human Investment Project), Burlingame Rotary, and the Leadership Program. Nancy is also a graduate of the Leadership program. She is past president of the Downtown San Mateo Association (DSMA) and continues to serve on the Peninsula Health Care District's Community Health Investment Committee. She also spent more than 20 years in the San Francisco Junior League where she served as State Public Affairs Committee Chair. 
---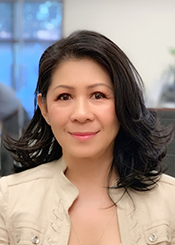 Stacy Diep
Vice President, Relationship Manager
NMLS #1172178
Direct: (415) 602-8810
Stacy Diep joined Beacon Business Bank in March 2020 as Vice President, Relationship Manager. She brings 24 years of banking experience working with large national banks, as well as medium sized and  small community banks.  Her background includes operational, managerial, and lending, which makes her a well-rounded Relationship Manager.
She has a Bachelor of Science degree in Business Management from San Francisco State University.

Stacy has volunteered with the National Kidney Foundation, Aids Walk, Special Olympic, the Pulmonary Society and the American Cancer Society. She is a resident of San Mateo County and will be working out of the San Mateo Branch.
---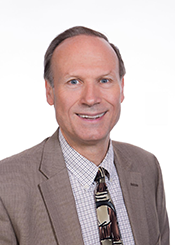 Craig Judy
Vice President, Relationship Manager
NMLS #94073
Direct: (650) 697-8857 
The Belmont resident who graduated from California State University-Long Beach with a degree in finance and real estate, joins the Beacon Business Bank from United Business Bank where he was a Vice President, managing a $61MM commercial loan portfolio consisting of owner user and investment commercial real estate loans as well as revolving lines of credit and term financing.

"Craig brings a high level skill set and middle market expertise to our branch system," said John Delaney. "He has worked throughout the Bay Area and has strong relationships and an outstanding knowledge level in the commercial real estate and C&I lending which is vitally important to small and medium-sized businesses."

During his career, he has worked closely with manufacturers, wholesalers, contractors and service businesses, including medical and financial professionals. He also has significant experience with manufacturers, real estate investors, high net worth individuals and non-profit organizations.
 
"Throughout my career, I have provided guidance to middle market companies seeking financing products to help them grow," he said. "Coupled with my experience throughout the Bay Area, I am looking forward to working closely with customers who often find large banks too impersonal and rigid. The opportunity to work with Beacon, which emphasizes personal interaction and flexibility with customers, is very important to me."
---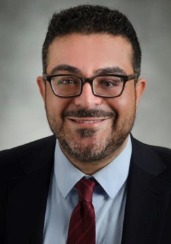 Amir Zahedani
Vice President, San Mateo Branch Manager
NMLS #72304
Direct: (650) 689-2304 
Zahedani, who graduated from Hillsdale High School and attended San Jose State, has extensive senior level banking expertise on the Peninsula. He is also an active member of the San Mateo Chamber of Commerce. He will manage the new branch as well as work with local companies to obtain the financial and banking products that will help them grow their businesses.
"Amir is another important team member in our San Mateo branch who has both strong local community ties and extensive knowledge of the Peninsula market," John Delaney said. "As a business-oriented bank, we recognize the importance of knowing our local market in order to work with our customers to help them thrive."
Zahedani comes to Beacon from Wells Fargo Bank, where he was most recently an Assistant Vice President/Branch Manager in the San Bruno office. Earlier in his career at Wells, he was a branch manager in Menlo Park/Palo Alto.
"Having grown up and gone to school in San Mateo and Foster City," he said, "I am proud to work for a business bank whose core philosophy is to deliver services with a personal touch. This is my home and I want to work to help its local business community prosper."