Our Team
Dan O'Brien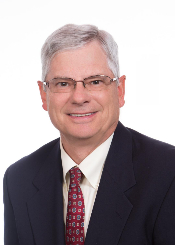 Senior Vice President for Peninsula Market
Direct: (650) 697-8861

O'Brien, who resides in Foster City, has extensive senior level expertise in Northern California as a commercial banker in the Bay Area, having worked for over three decades with middle market businesses,professional firms, and private banking clients. He has extensive experience in assisting clients with operational banking, cash flow needs, equipment acquisition, and commercial real estate financing.
"He has the ideal combination of local knowledge and banking expertise," said Lussier. "As a business-oriented bank, we have developed a staff whose background in all phases of commercial lending can provide the products and expertise to help small to medium-sized companies grow and prosper."
O'Brien was most recently Vice President/Senior Commercial Banking Officer for Bank of Marin, based in San Francisco. Prior to that, he was Vice President/Senior Relationship Manager for South Bay commercial lending at California Bank & Trust. 
"I have lived in Foster City since 1974," said O'Brien, who has a BS in Administration/Finance from California State University-Fresno. "I know the area and I know the business environment. What attracted me to Beacon was that it is committed to living up to its tag line: 'the business bank with a personal touch.' My entire banking career I have placed a high value on working directly with business people to help develop their companies and solve their financial needs."
He is an active volunteer at the PeninsulaHumane Society in Burlingame and at the Foster City Library.
__________________________________________________________________________________
Craig Judy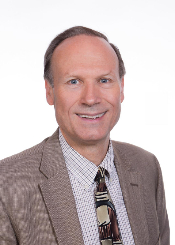 Vice President, Relationship Manager
Direct: (650) 697-8857 
The Belmont resident who graduated from California State University-Long Beach with a degree in finance and real estate, joins the Beacon Business Bank from United Business Bank where he was a Vice President,managing a $61MM commercial loan portfolio consisting of owner user and investment commercial real estate loans as well as revolving lines of credit and term financing.
"Craig brings a high level skill set and middle market expertise to our branch system," said Lussier. "He has worked throughout the Bay Area and has strong relationships and an outstanding knowledge level in the commercial real estate and C&I lending which is vitally important to small and medium-sized businesses."
During his career, he has worked closely with manufacturers,wholesalers, contractors and service businesses, including medical and financial professionals. He also has significant experience with manufacturers,real estate investors, high net worth individuals and non-profit organizations.
"Throughout my career, I have provided guidance to middle market companies seeking financing products to help them grow," he said. "Coupled with my experience throughout the Bay Area, I am looking forward to working closely with customers who often find large banks too impersonal and rigid. The opportunity to work with Beacon, which emphasizes personal interaction and flexibility with customers, is very important to me."
__________________________________________________________________________________
Amir Zahedani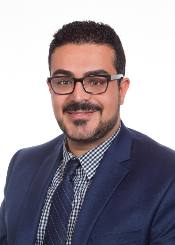 Vice President/ San Mateo Branch Manager
Direct: (650) 689-2304
Zahedani, who graduated from Hillsdale High School and attended San Jose State, has extensive senior level banking expertise on the Peninsula. He is also an active member of the San Mateo Chamber of Commerce. He will manage the new branch as well as work with local companies to obtain the financial and banking products that will help them grow their businesses.
"Amir is another important team member in our San Mateo branch who has both strong local community ties and extensive knowledge of the Peninsula market," Lussier said. "As a business-oriented bank, we recognize the importance of knowing our local market in order to work with our customers to help them thrive."
Zahedani comes to Beacon from Wells Fargo Bank, where he was most recently an Assistant Vice President/Branch Manager in the San Bruno office. Earlier in his career at Wells, he was a branch manager in Menlo Park/Palo Alto.
"Having grown up and gone to school in San Mateo and Foster City," he said, "I am proud to work for a business bank whose core philosophy is to deliver services with a personal touch. This is my home and I want to work to help its local business community prosper."
__________________________________________________________________________________
Maria Gallo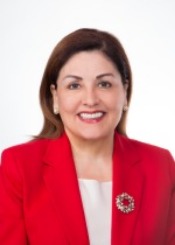 Vice President/ Alameda Branch Manager
Direct: (510) 217-3032
Maria E. Gallo is Vice President/Branch Manager at Beacon Business Bank's Alameda location. Having joined, Beacon in 2019, she is responsible for all operations, loans, staffing, customer service and community relations at the Branch.
 She has extensive experience in community business banking in the East Bay, having previously held management positions at California Bank & Trust, Fremont Bank and Bank of America.
 "My experience and expertise," she says, "is geared toward finding products ideally suited for each customer. I am very much an advocate for working to develop relationships that provide near-term support for a customer's goals and long-term strategies to ensure continued success."
A graduate of University of Phoenix, she holds a Bachelor of Science degree.  She is currently a member of the West Alameda Business Association, the Down Town Alameda Business Association and the Alameda Chamber of Commerce.  She is a former officer in Walnut Creek sister programs (for communities in Hungary and Italy).  She has also worked the Builder's Industry Association and at city and state levels on single-family residential home issues.
__________________________________________________________________________________