Richard Pimentel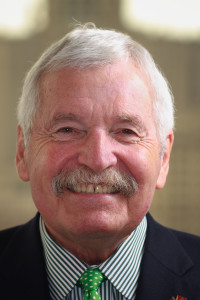 Director

Richard A. Pimentel, a CPA, has over 35 years of experience in accounting and management consulting and applies his expertise in profitability and management performance to his board position. His specializes in forensic accounting. Among his consulting clients are the Federal Emergency Management Agency (FEMA), major utilities, national cable television firms, as well as many small to mid-sized companies and their owners.

"I joined the Board when businesses were finding a difficult time getting financing from larger institutions. I believe there is a place for a local bank like ours to make a difference in today's marketplace."
 
Currently, the principal/president/managing partner of Management Consulting Solutions, he holds a BA in accounting from California State University, Stanislaus, and an MS in taxation from Golden Gate University. He has lived in the Bay area for over 35 years. He joined the Beacon Business Bank board in 2012 and is a member of the ALCO, audit and loan committees.