Richard Rodriguez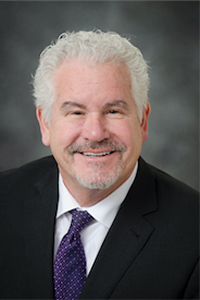 Director

Richard Rodriguez is the president of Technology Channel Management Group, Inc. (TCMG) and works with investors, entrepreneurs and boards to evaluate, develop and implement strategic sales, marketing, financial and operational strategies.
 
An accomplished senior executive, he has over 30 years of diverse senior management and board experience within venture-backed startups, family businesses and mid-sized public companies.

"I have been involved with closely held organizations for most of my career. My background includes helping companies navigate through difficult regulatory situations and to return to a healthy and growth-oriented phase. My experience as a director and executive in a variety of heavily regulated industries including education, wireless/cellular, credit card processing, transportation and security allows me to provide significant continuing value to the bank and the companies it services."

Rodriguez has served on the board of Beacon Business Bank since 2008 and chairs its audit committee as well as serving on its ALCO and loan committees. He also currently sits on the board of Charge Anywhere, LLC, and is trustee at the Pacific Education Foundation.